Dashboards
Bring your business into view.
Crisp aggregates and harmonizes your latest retailer and distributor data into interactive, easy-to-use dashboards. The result? Actionable insights for you and your team. 
Understand the essentials of your retail business and track your brand's growth over time.
Drill down on inventory, sales, and chargebacks to uncover new opportunities or spot issues that need your attention.
View aggregated data from your retailers and distributors for a holistic view of your retail business.
Understand the essentials of your retail business to track performance and spot new opportunities.
Year-Over-Year Sales
Track sales growth over time and understand the factors impacting your sales trends.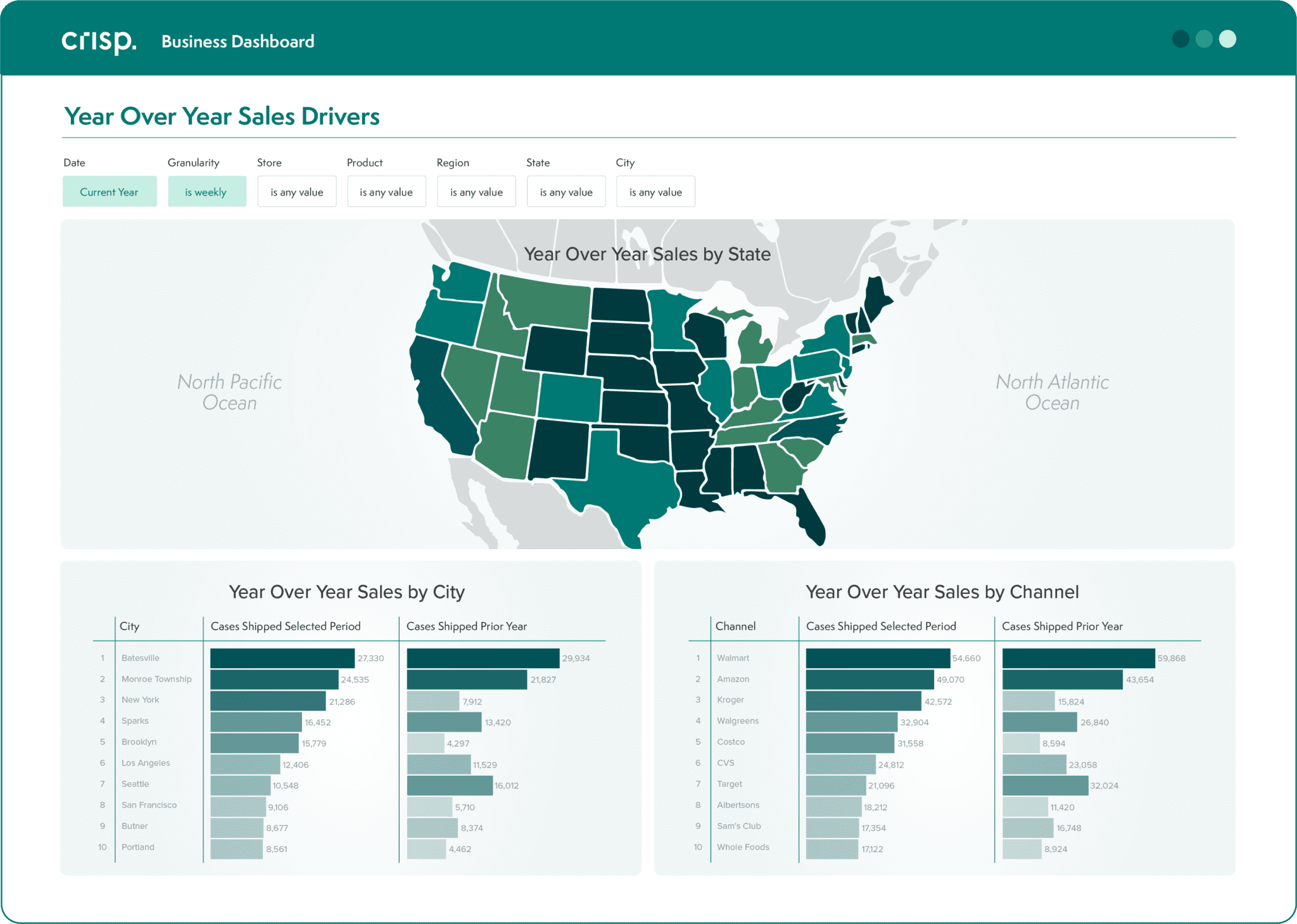 Year-Over-Year Velocity
Master the performance metric buyers want to see. View units per store per week to see how your products move in a given banner or region over time.
Year-Over-Year Distribution
Monitor distribution growth by banner, geography, store, and product.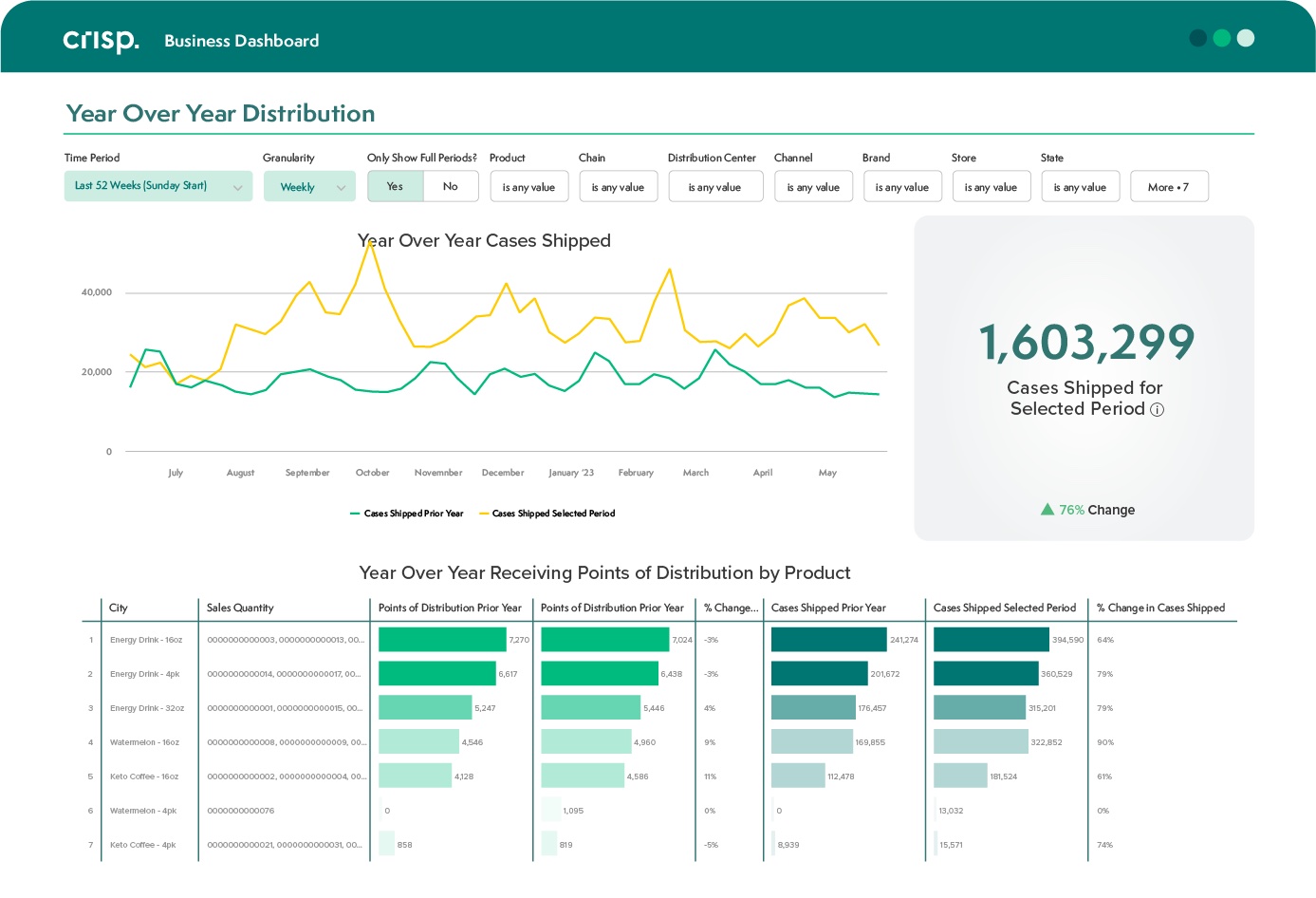 Monitor your supply chain, service levels, and store retention to manage efficiency and profitability.
Chargebacks
Don't wait for a deductions statement to understand where you're losing profits. Monitor deductions and trade spend for every chain, warehouse, and product.
Sales, Distribution, and Velocity
Drill down into product- and store-level data to answer questions, find growth opportunities, and make smarter decisions.
Retention
Understand how distribution is changing and take steps to retain underperforming stores. Crisp's dashboards identify changes and alert you of new, at-risk, and lost locations.
Inventory
Monitor on-hand inventory against upcoming orders to avoid short shipping, reduce waste, and ensure your product always stays in stock.
See the big picture with aggregated data from your retail and distributor customers.
Unified Retailer
Harmonize your retail portal data into one convenient dashboard for a big-picture view of your retail performance.
Voids
Crisp's machine learning model analyzes your data to detect stores where a product should be selling, but isn't. Drill down by banner, location, and product and export store lists to follow up with retail partners.
Unified Distributor
Understand your overall distributor channel with aggregated data on product share, geography, and banner sales.
Let the data flow.
Crisp automatically ingests, aggregates, and analyzes data from 40+ retailers and distributors, giving brands timely, actionable insights to keep shelves stocked and sales growing.
To get your data flowing, contact our team today.