UNFI Insights
Get instant insights directly within your myUNFI portal
Access real-time UNFI data across natural and conventional with dashboards to expand distribution, track inventory, manage deductions, and more.
Introducing UNFI Insights
Crisp and UNFI have partnered to offer UNFI Insights, a new data program that brings the power of Crisp's data platform directly into your myUNFI portal.
Data at your fingertips: Access the latest data across natural and conventional directly within myUNFI, or export data into the tools you use today.
Powerful new reports: Interactive dashboards with new data sets help you expand distribution, track category growth, prevent out-of-stocks, and more.
Streamlined deductions: A new deductions management tool helps you categorize and dispute deductions and analyze trade spend.
UNFI Insights Dashboards
Crisp's interactive dashboards directly within your myUNFI portal reveal valuable insights that can impact your day-to-day success.
Sales Dashboards
Sales: Track sales trends, seasonal patterns, and growth over time with up to 2 years of historical data.

Velocity: Explore filterable charts and maps to understand where velocity is strong and where it can improve.
Category Analysis: Understand and demonstrate how your products contribute to category growth.

Sales Drivers: See which products are driving growth and how product performance has changed over time.

Potential Lost Sales: Identify DCs and products where you may be missing out on sales, comparing weekly sales forecasts to orders on hand.
Distribution Dashboards
Distribution: Know where your product is distributed and where it's selling

Distribution expansion: Find the chains, geographies, and stores where your products are most likely to succeed based on sales trends
Retention: View new and lost points of distribution, and identify at-risk points of distribution, so you can take action to retain stores
Supply Chain Dashboards
Inventory: Monitor on-hand DC inventory to proactively replenish supply, avoid out-of-stocks, and allocate resources efficiently. 

Fill Rate: Track your service levels to distribution centers and find areas where you may be over or under-shipping.

Spoilage Risk: Identify products nearing expiration, helping you reduce waste and save costs.
Deductions and Chargebacks
Deduction categorization: Review your invoices and categorize deductions all in one place, saving valuable time.
Deductions dashboard: View deductions alongside total sales to understand profitability.
Chargebacks: Track your chargeback dollars over time and see a breakdown of chargebacks by code and chain without manually tagging.
Export your UNFI data into local or cloud-based apps.
UNFI Insights can automatically integrate your UNFI reports into your tool of choice, from Excel to BI tools to your cloud data warehouse. Data-savvy employees can spend less time downloading reports and focus on more value-added analysis, and everyone from accounting to operations gets the information they need where they need it.
Consolidate your UNFI reports with other retail accounts
Crisp also aggregates data from retailer and distributor portals such as:
Crisp Tools and Features
Get more from your data with these handy dashboard features:
Automatic reports
Crisp automatically ingests new UNFI Supplier Portal reports when they're available, saving you valuable time
Drill down
Filter by item, location and date to dig into the details with just a click
Consolidate
Crisp aggregates, consolidates, and joins reports so data is ready to use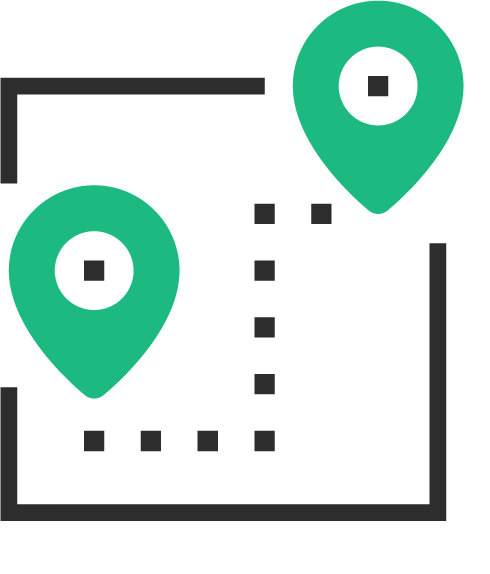 Visualize
Clickable heat maps help you see your business and zoom in on areas of interest
How to get started with UNFI Insights
Getting access to UNFI Insights is a simple and secure process
Confirm Access

Contact your UNFI SRM to make sure you have access to the myUNFI portal and a UNFI Insights subscription.

Intro to Crisp

Once you've purchased UNFI Insights, you'll be connected to the Crisp team to get started on the platform.

Choose an Outbound Connector

Crisp can also help you export your UNFI Insights data into an existing tool like Excel, PowerBI, or cloud-based apps

Enjoy your data

Crisp will populate dashboards in your myUNFI portal with up to two years of UNFI data